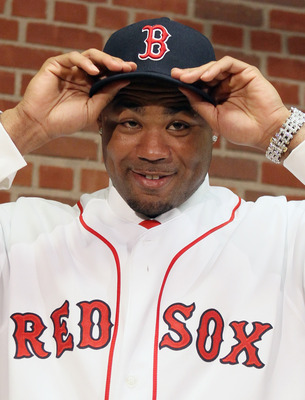 Carl Crawford did not answer Bobby Valentine's phone calls or text messages and only when this spat started to get some press did Crawford's agent get in touch with Valentine.
Bobby V. tried to put a good spin on the issue when he spoke with WEEI:
Speaking to his agent, he is working. We have a face-to-face [meeting] planned, hopefully right after the first of the year, when things settle down for him and he's going to give me a little time.
Sounds great right? Crawford will clear up some time in his busy schedule after the holidays to meet with Valentine. So, has a date been set for this meeting?
"It's in the planning stages. But you know what, we're going to have a lot of time when the season starts, too, and I can't wait to meet this outstanding athlete."
In other words, don't hold your breath.